Listen to Sermons

Click
HERE
to listen to a few of the most recent sermons from the Alliance Bible Church.
---
Buy from AmazonSmile and They'll Donate to ABC!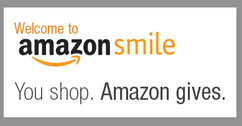 Go to www.smile.amazon.com and select "Alliance Bible Church of the Christian and Missionary Alliance" as your chosen charitable organization. Then set your bookmark for all your Amazon shopping to Smile.amazon.com. You'll see the same selections, the same prices as you're accustomed to seeing. Amazon will donate a 0.5% of every purchase to ABC and you will have a big SMILE on your face doing something so good! Thanks!
---
Benefit ABC through linking your Fred Meyer card = Painless Giving!

Link your Fred Meyer Rewards Card to Alliance Bible Church (#81974) at www.fredmeyer.com/communityrewards.com and Fred Meyer will donate a percentage of your purchases to ABC. You'll still receive all your discounts and awards. It's a win-win! Thanks!
---
Firewood Deliveries to Elderly & Disabled

Every year we're busy cutting, splitting, stacking, and storing firewood for the coming year's deliveries. We deliver one load of emergency dry firewood to disabled or elderly with limited finances. ABC seeks to help people in Maple Valley, Covington, Hobart, Ravensdale & Black Diamond who need this wood to heat their homes during the winter. Our deliveries will be scheduled for after November, 2017. To apply, please fill out the form below.
---