Road CleanUp Saturday, Sept. 30, 10:00 a.m.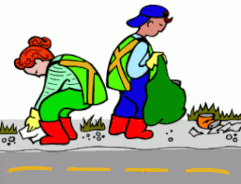 Please come help us pick up trash along SE 240th Street from the church to the new Maple View Middle School (old Tahoma High School) on Saturday, Sept. 30, beginning at 10:00 a.m. We do this as an act of worship to keep the earth God made for us clean, to honor our veterans who are buried at Tahoma National Cemetery, and to help keep our community beautiful. Won't you come help?
---
Quest Middle School Retreat, Oct. 13-15 at Black Lake Bible Camp, Olympia, WA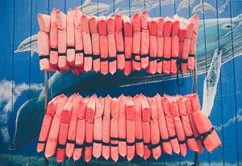 Register now for Quest Middle School Retreat on Oct. 13-15 at Black Lake Bible Camp in Olympia, WA. This retreat is sponsored by our denominational district office for middle school youth from many of our Christian and Missionary Alliance youth throughout the Northwest.
​The cost is $140 and you can register your students
here
.
---
Firewood Ministry Workday Oct. 7 at 10:00 a.m. & Oct. 14 at 9:00 a.m.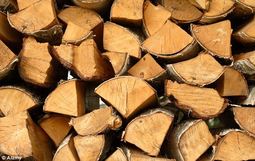 ABC delivers free firewood to seniors and disabled with a financial need every Fall. We still have much to do to get ready. Please bring some work gloves, a wheelbarrow (if you have one), and a glad heart either or both Saturdays, -- October 7, from 10:00 a.m. to Noon and on Oct. 14 at 9:00 a.m. Real Life Church will have some volunteers joining us on the 14th and bringing more donated wood. Come and help and do your part to keep a neighbor warm!
---
ABC Fall Craft Bazaar, Oct. 28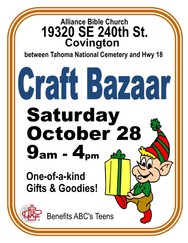 Come to our 10th Annual FALL BAZAAR, BAKE SALE, & RAFFLE on Saturday, Oct. 28, from 9:00 a.m. to 4:00 p.m. It's FREE and is held at the Alliance Bible Church (19320 SE 240th Street, Covington 98042). We're located just a little east of the Tahoma National Cemetery. There will be over 40 vendors with one-of-a-kind arts and crafts, a delicious Bake Sale of yummy treats, and a Raffle of dozens of gift baskets and items you could win! The proceeds from this epic event will benefit the Youth Programs.
​**Prospective vendors may apply to abcfallbazaar@yahoo.com.**
---
ABC Calendar of Events