Sign-up to Volunteer Your Help at ABC
We're using a service called SignUpGenius to help you sign up to do various volunteer functions for our congregation such as church cleaning, refreshments, food & meals, etc. Please click on the button/link below to find the current lists and lend a hand! If you enter your email, you'll receive a reminder. (No emails are ever shared or sold.) If you prefer, just let us know and we'll enter your name for you. Either way, your help is very much appreciated!

Firewood Ministry
We provide cut and split, dry firewood to qualifying seniors and disabled people with financial need in our community. Delivery areas include the Maple Valley, Hobart, Ravensdale, Covington, and Black Diamond communities. All year long we collect donated firewood and have Wood Workdays when many volunteers from ABC come help process and stack the firewood ready for deliveries in the fall. It's one way we demonstrate our love to others by serving and giving.
Special Projects Teams
ABC has put together numerous teams of people over the years to volunteer, at their own expense, to help work on projects and respond to needs all over the world. We've sent teams to South America, Central America, Southeast Asia, Europe, and even Alaska!

Road Clean-Up
Twice yearly ABC volunteers meet to scour SE 240th Street, the Street of Heroes that goes to the Tahoma National Cemetery, to pick up garbage and clean it up. We do this to help beautify our community but also demonstrate our respect and care for the world God made for us.
Vine Maple Place

ABC is one of the original sponsoring churches to set
Vine Maple Place
in motion. The mission of Vine Maple Place is to stop the cycle of homelessness by helping single parents and their children build lives of hope, stability, and greater self-sufficiency. They are dedicated to equipping families in crisis with the skills they need to become stable and self-sufficient so they never face homelessness again.
---
Sharing Our Facility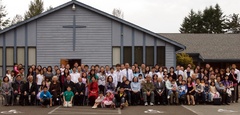 We have been blessed to partner with and share our building facility with the
Kent Vietnamese Bible Fellowship
for over fifteen years. They have recently purchased property on the East Hill of Kent and have begun to conduct their services there.
Congratulations KVBF!! Their new address is: 24511 104th Ave. SE, Kent, WA 98030 and their phone number is (206) 762-1495.
We also have a number of organizations who meet in our facility at other times of the week.
Prodigals
meets at 6:00 p.m. on Tuesday nights,
Alcoholics Anonymous
meets at 6:30 p.m. on Monday nights,
Overeaters Anonymous
meets at 6:30 p.m. on Tuesday nights, and
T.O.P.S
. (Take Off Pounds Sensibly) meets on Friday mornings at 10:00 a.m. The T.O.P.S. group welcomes having new members. (Just email us and we'll put you in touch with someone to answer any questions about the group.)
---
Food Bank Donations
We regularly collect non-perishable food and monetary donations for the
Maple Valley Food Bank
and appreciate and support their work in our community. We're also partnering with
The Storehouse
, a ministry of food provision from a team of Covington churches working together.
Adonai's Mercy House - help for young cancer victims in the Philippines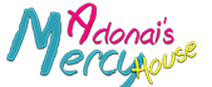 We'd like to introduce you to
Adonai's Mercy House
, a charitable organization that helps children with cancer in the Philippines. Adonai's Mercy House supports impoverished children with late-stage cancer and children with childhood diseases. They help with food, blood and platelet transfusions, cancer treatment, and when the time comes, end of life care.
---